Shoe Cover McKesson X-Large One Size Fits Most Shoe-High Non-Skid Blue Nonsterile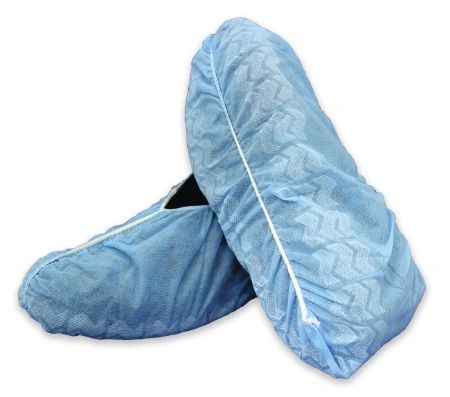 Shoe Cover McKesson X-Large One Size Fits Most Shoe-High Non-Skid Blue Nonsterile
Shoe Cover McKesson X-Large Shoe-High Non-Skid Blue Nonsterile
McKesson Covers - Skid-Resistant
Size:    One Size Fits Most
Blue
Made of durable, spunbonded polypropylene that is fluid-resistant.
Designed with non-skid strips applied to the soles that help cut down on accidental slips and falls.
Elastic tops help ensure a snug fit.
Cool and comfortable to wear.
Single Use
Not Made With Natural Rubber Latex.
Packaged: 50 Pairs/Box
CAUTION: FLOORS MAY BE SLIPPERY. PERSONNEL WHO WEAR SHOE COVERS SHOULD BE AWARE THAT A RISK OF SLIPPAGE EXISTS, EVEN WITH NON-SKID STRIPS, AND SHOULD TAKE PRECAUTIONS TO AVOID MISUSE OF SHOE COVERS.
Reviews
Featured Products