Dale ACE Connector One Size fits all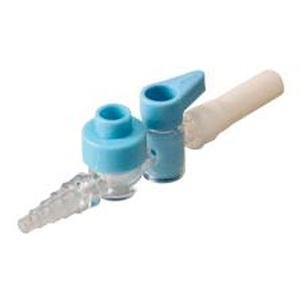 Dale ACE Connector One Size fits all
Dale Medical Products Inc Dale® ACE Connector One Size fits all

The Dale® ACE (Access Controller for Enteral) Connector® protects you from potentially infectious splash back while shielding your patient from external contamination. This 100% closed system connector controls fluid flow into and out of Salem Sump®, Levin, and PEG/g-tubes, reducing the risk of cross contamination. The Dale® ACE Connector® replaces 5-in-1 connectors and enteral feeding Y-port adapters to provide in-line feeding, suctioning, irrigation, and medication delivery without the need to disconnect. The connector system remains closed to the atmosphere at all times for optimal infection protection
A convenient, compact device for controlling fluid flow into or out of a tube.
Connects to all Salem Sump®, Levin, NG tubes, other stomach tubes, and enteral feeding PEG tubes. One size fits all.
Replaces enteral feeding tube "Y" adapters.
Protects the clinician from potentially infectious splash events by maintaining a closed system.
Reduces risk of cross contamination, eliminates mess and formula loss by maintaining a closed system.
Has a simple ON/OFF handle fluid controller.
Has a built in Needleless Syringe Port Seal.
Reviews
Featured Products